Furniture Shop Derby
St Thomas Furniture Shop Derby is proud to supply high quality furniture suitable for both domestic and commercial properties.​
Quality furniture throughout Derby
We undertake domestic and commercial furniture fitting work at St. Thomas Carpets & Furniture.
We have a wide range of furniture in stock in our large showrooms and offer a 12 month warranty on all furniture.
Furniture we offer at St. Thomas Carpets & Furniture:
Pine furniture
Italian furniture
Beds and bedding
Metal and pine bed frames
Memory foam mattresses and pocket springs
Sofas and chairs
Cabinets
Occasional furniture
We offer a NHS staff discount on all our products and services and provide references upon request.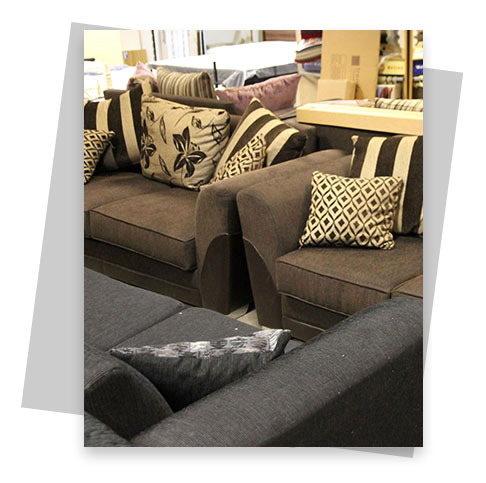 High Quality
The range of furniture in our Derby showroom has been carefully selected to offer you a mix of designs, colours and supplied in a variety of sizes. The range includes tables, sofas, chairs, dining tables, wardrobes and beds. The wide selection offers something different for every room of your home or business. From bedroom furniture such as bed side draws, cabinets and bed frames, to household items such as solid pine and oak furniture, fitted bedrooms, sofas, dining tables plus much more!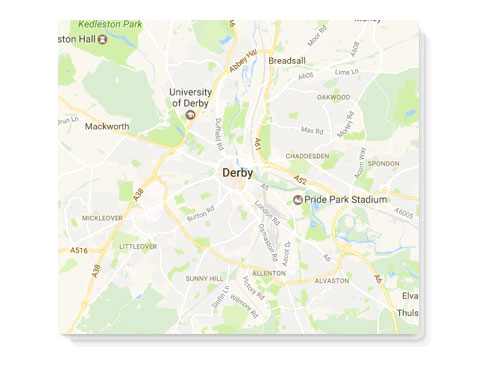 Free Delivery in Derby
When purchasing a large piece of furniture, whether it's a sofa, bed or wardrobe we believe you don't deserve the hassle of having to organise delivery. Speak to a member of our friendly team on the phone or in our showroom who'll assist you in organising for us to deliver your furniture anywhere in Derby for no extra cost!
Need your furniture delivering outside of Derby? Our friendly team can assist with that as well. We'll do our very best to get your new furniture delivered as soon as possible, ready for you to enjoy in comfort.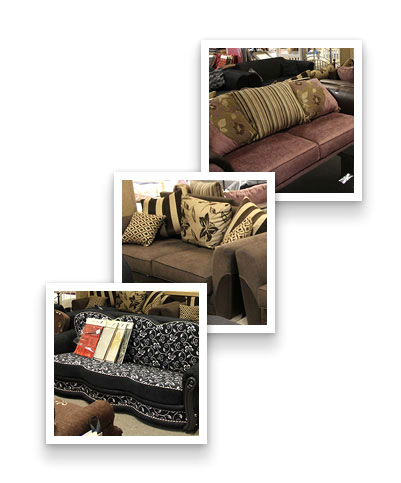 Competitive Prices
Our goal is to make quality furniture affordable and we believe we've achieved this. We always strive to be the furniture shop customers can rely on to provide them with the most fair and affordable prices for furniture that is modern, durable and of a high quality. Just because the pricing isn't premium doesn't mean the furniture shouldn't be!
What's available at St. Thomas Carpets and Furniture Derby
Metal and pine bed frames
Most people spend a large amount of their day asleep or resting in their bed. This means that a bed frame is an important piece of bedroom furniture to get right in terms of choosing one that is high quality and reliable; we also understand that the bed frame should match your bedrooms decor. Because of this we have a variety of high quality stock to match a wide range of bedroom designs available in our showroom.
Sofas and chairs
Sofas and chairs are highly used pieces of furniture in a lot of homes and businesses; making the choice of the design and feel of your Derby sofas or chairs an important and potentially difficult decision. We want to make that decision easier with a 12 month warranty to show the quality of the furniture we stock; additionally members of staff at our showroom are happy to discuss product details and advise on the variety we have available in store. Better yet, if you've decided on the sofa(s) or chair(s) that you want, we can deliver it to your Derby location for free on a date that is most convenient for you (contact or talk to a member of staff to check your location's eligibility for FREE delivery).
Cabinets
With a range of different sized cabinets, storage for around your house will never be an issue again. With a variety of designs available, your new cabinet will match the rest of the room's existing decor.
Pine furniture
Pine furniture can provide a clean fresh look, working well for a variety of rooms. We have a selection of pine furniture in our furniture shop showroom that can look great in bedrooms, living rooms, children's playrooms and more.
Made to measure corner sofas
Made-to-measure living room furniture can really improve your room's space efficiency whilst also achieving a modern style of room design. With made to measure corner sofas you can really make the most out of the (potentially limited) space available. By taking advantage of this service you can reduce spaces behind non-fitting sofas that minimise the usable space you have in the room and often result in difficult to reach spaces to clean.
Dining tables
With a range of high quality dining furniture you can create the perfect place to share food and memories with family and friends. Talk to a member of our staff to find out more regarding the variety of shapes, sizes and materials our selection of dining tables are available in.
If we missed a specific type of furniture that you are interested in then please don't hesitate to contact us by calling 01332 773070 or visiting our Derby showroom. A member of our staff is always happy to provide advice and assistance regarding furniture and any other product range that we supply.

Pine Furniture
We offer a variety of pine furniture for your home or business. Pine furniture has been growing in popularity for its elegance and aesthetic qualities; we have a range of high quality pine furniture products for around your house all with free and convenient delivery to homes in Derby.

Tables Derby
Tables such as a coffee table or dining table can be an integral part of a room; both visually and functionally. Our Derby showroom has a wide range of furniture to fit your needs. With a range of different sizes and materials the tables we offer there is a high chance we have something that would be great for your home or business.

Sofas are an integral part of most homes, having many hours of use each day for most households. Because of this they are a piece of furniture that shouldn't be taken for granted when shopping for a new one. Our showroom stocks a wide range of high quality, comfortable and stylish sofas Derby homes and businesses will love. Our selection includes two-piece and three-piece suites, corner units and more. To help with your new purchase some sofas comes have a choice of fabric colours and cushions as well as FREE delivery to Derby locations.
Looking for a Reliable and High Quality Furniture Shop in Derby?
We understand that buying new furniture can be a difficult and time consuming task. We want to do everything that we can to make the process as simple and convenient as possible!