Artificial Grass Derby
Revamp your garden with our professionally fitted artificial grass. If you are tired of having to maintain a conventional grass lawn then artificial grass is perfect for you and your home or business.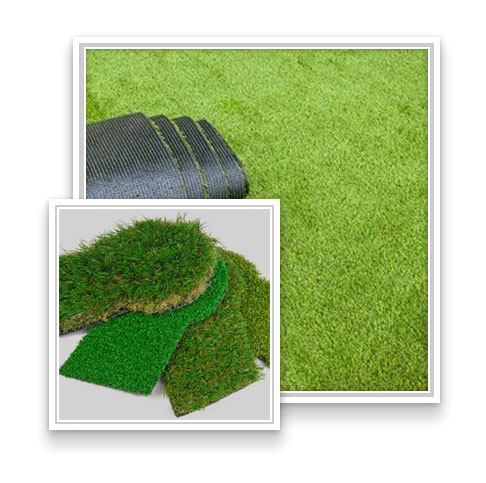 Artificial grass supplied and fitted in Derby
Sick of mowing the lawn? Let one of our artificial grass experts in Derby come to your home and install your new artificial grass for you! Artificial grass is low maintenance on a whole new level, taking out the hassle of gardening and leaving you with a green garden all year round.
Our friendly team can also discuss your requirements before supplying you with the artificial grass solution tailored to you. Also, if you want to be more hands on then you're more than welcome to install it yourself.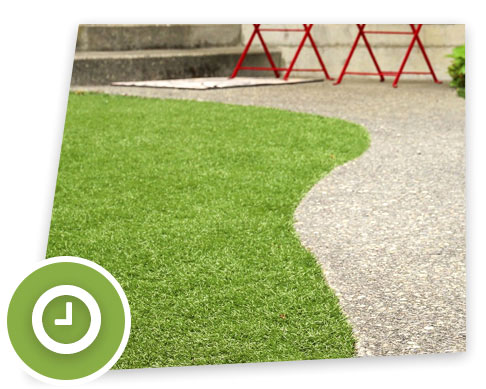 Artificial grass is low maintenance
Why should you get artificial grass in the first place? There are a number of benefits, some of which include:
For a start you'll never need to mow the lawn again.
We can install the turf for you, giving you total peace of mind.
As no soil is involved, you certainly won't have to deal with weeds and dandelions popping up to ruin your garden.
Your artificial grass will look as good in the winter as it does in the summer, and did you know different shades of green are available?
Commercial artificial grass Derby
Artificial grass or artificial turf as it's also known is very common for sports grounds as well as domestic gardens. It requires little to no treatment and is useable all year round. If you're looking for artificial grass / astro turf for your commercial sports area, our experts can not only supply large orders of astro turf, but we can also install it for you.
Astro / Artificial Grass is becoming more and more popular and if you're needing advice then be sure to visit our showroom in Derby and speak to a friendly member of our team.

Derby Artificial Grass Suppliers
Visit our Derby showroom to discuss our ranges of artificial grass. Our team will assist with choosing the right shade of green and offer advice, answering any questions you may have.

Derby Artificial Grass Installation
Worried about installing your artificial grass? Our Derby based installers will handle all this for you. So sit back and relax, we've got this.
Contact us today to find out more about the range of artificial grass that we could install for you!