Beds Derby – Frames and Mattresses Derby
In need of a new bed in Derby? Our bed shop Derby offers your a great chance to view and try out a range of beds for your Derby home.
Beds Derby Customers Deserve at Great Prices!
Our bed shop Derby offers a wide variety of beds Derby bedrooms need with ranges from bunk beds to fold-aways, it has never been easier to find the bed of your dreams. Come visit our bed shop derby and take a look at our bedding showroom to see our selection of various beds where our knowledgeable staff will be happy to help you with anything you need to know.
All our beds and mattresses come at competitive prices, with leading brands in supply and a delivery service available.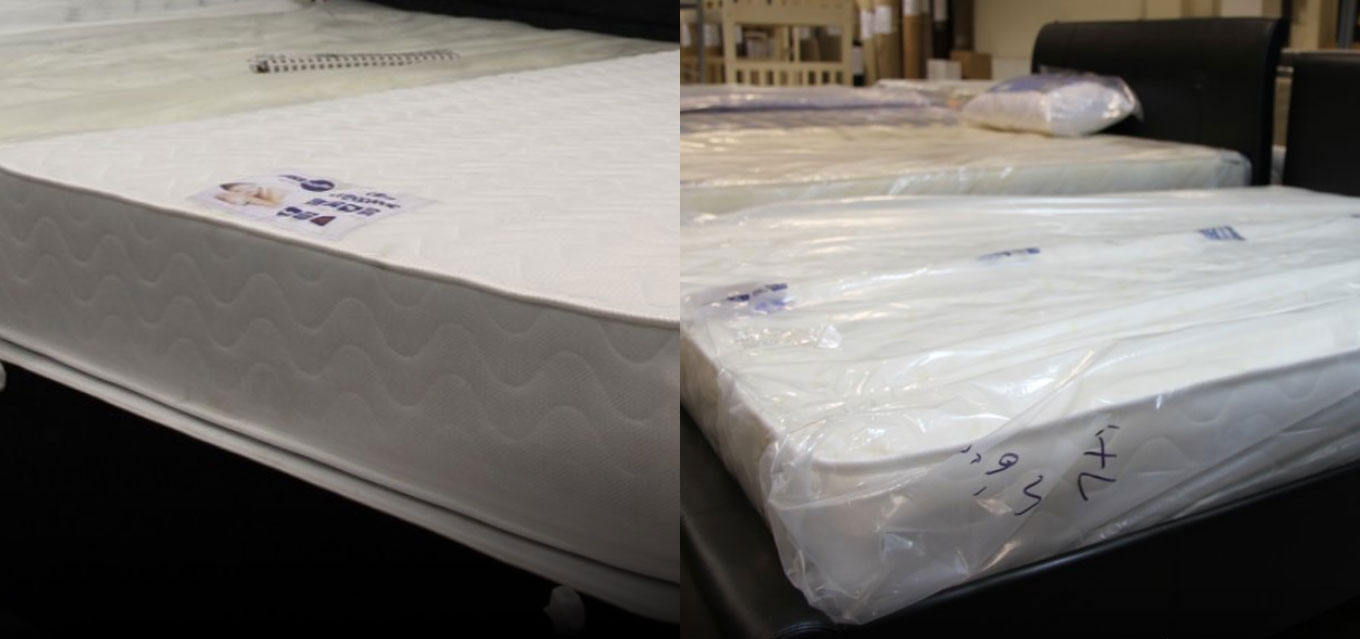 High Quality Beds in Derby
All of the beds that we have in stock have been selected because of their quality and desirability to our customers. We understand that a Bed is one of the most used pieces of furniture in most households and that because of this it needs to be reliable, very comfortable and match the rest of the room's decor. With this in mind we offer a wide range of beds in Derby to suit your needs, including but not limited to:
Cabin beds
Children's beds
Made to measure beds
Bunk beds
Foldaway beds
Guest beds
All of the different types of beds we have available are made from durable and decor complementing materials that will let you sleep in comfort whilst not being too much of a visual contrast to other bedroom furniture.
Comfortable Mattresses Derby
With an average of 8 hours a day being spent in bed derby customers want consistent comfort that will help them get a great night sleep. The range of mattresses our Derby showroom has available will provide an opportunity to test our stock to find the perfect material type (e.g. memory foam), firmness and overall feel of the mattress Derby customers need to find their perfect Bed before having it delivered to their home. Because we understand everyone is different when it comes to how they want their mattress to feel we always look to stock a wide variety of options. If you have any questions regarding the mattresses we have available a member of staff will happily provide you with any information you need.
Affordable Memory Foam Mattresses Derby
By choosing one of our memory foam mattresses Derby customers will maximise how relaxed and comfortable you are when resting. With the memory foam adapting and moulding to the shame of your body you get a closer and more personal support throughout your night's sleep; then when you wake up the next morning and relieve the mattress of pressure it returns to its original shape ready for the next great nights sleep.
With the material of memory foam mattresses being denser they are often more expensive. We have a range of different thicknesses and types of memory foam mattresses available (e.g. pocket springs) in our Derby showroom, all of which we offer at a fair and affordable price to our customers. If you think a memory foam mattresses sounds perfect for you, don't hesitate to contact us or visit our showroom to check out which we have available or to find out more.
Non-conventional Beds Derby
Sometimes a conventional bed just isn't suitable for what you need for reasons such as lack of space, the age of the person going to be using the bed or even how frequently the bed will be used. For situations like this our showroom has a range of beds derby customers may find a perfect solution; this often includes bunk beds, foldaway beds or children's beds. We have a wide variety of both conventional beds and non-conventional for you to choose from. Get in contact or visit our showroom to discuss your requirements and to find out more information regarding our products and services relating to delivery and installation.
Delivery of your Mattress in Derby
Mattresses aren't often very convenient to transport for most of our customers; but this is something we understand and because of this we can deliver your new bed frame or mattress to your home in Derby. For more information regarding price, scheduling, location eligibility or any queries you may have about the delivery we offer, please don't hesitate to contact us.
Interested in buying a new Bed in Derby?
We are happy to answer any questions you have or to provide any additional information that you need to help you find the bed of your dreams.